PRESS RELEASE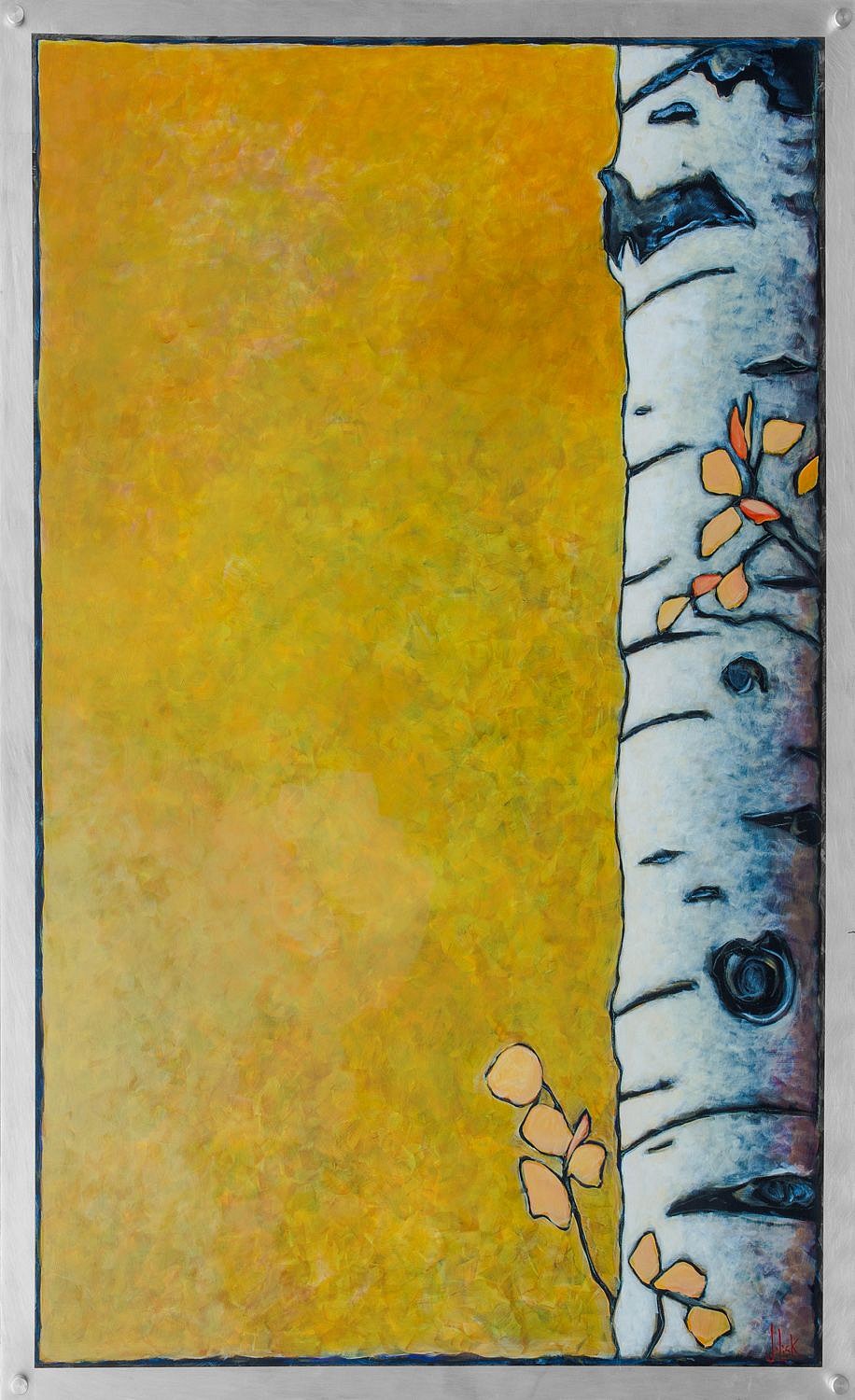 Jerri Lisk's new exhibition, entitled "Simple," reflects the artist's passion for the natural world and again explores the familiar aspen trees – her most popular subject. "I am particularly drawn to the aspen tree," states the artist. "I revel in the reflection of light and color on the bark." Using her unique sanded aluminum canvas as a surface, Lisk successfully emulates this light and color in her work, capturing the essence of the season and time of day.
As the title of the show reveals, Lisk highlights the simplicity of solo aspens painted in more basic tones of nature. "There are times when the wheels of life spin around us and get going so fast that a simple step is needed to bring a fresh perspective. This body of work takes you once again to my favorite places in the landscape." Lisk's goal: to remind us that sometimes less just might be more.
More detailed pieces enhance the simple collection. Groves of trees, landscapes, garden vegetables, and Lisk's unconventional and whimsical rock figures populate her canvases. Lisk's colorful work will lift all spirits during the overcast days of February.
About the Artist
Lisk began her career as an oil painter, studying under Frank Holda. She continued her training in London at the Leonard Pardon School of Specialty Design, where she perfected her techniques in texture, material, surface, and hue. She has been featured in The Idaho Statesman, Southwest Art, Good Housekeeping, and Western Art and Architecture. Her work can be found in collections at Microsoft, University of Washington Medical Center, Seattle's Cancer Care Alliance, and the City of Boise. Lisk and her husband Mark, an accomplished photographer, have made their home overlooking the river outside of Boise.
The Art Spirit Gallery has proudly represented Jerri Lisk since 2009.