PRESS RELEASE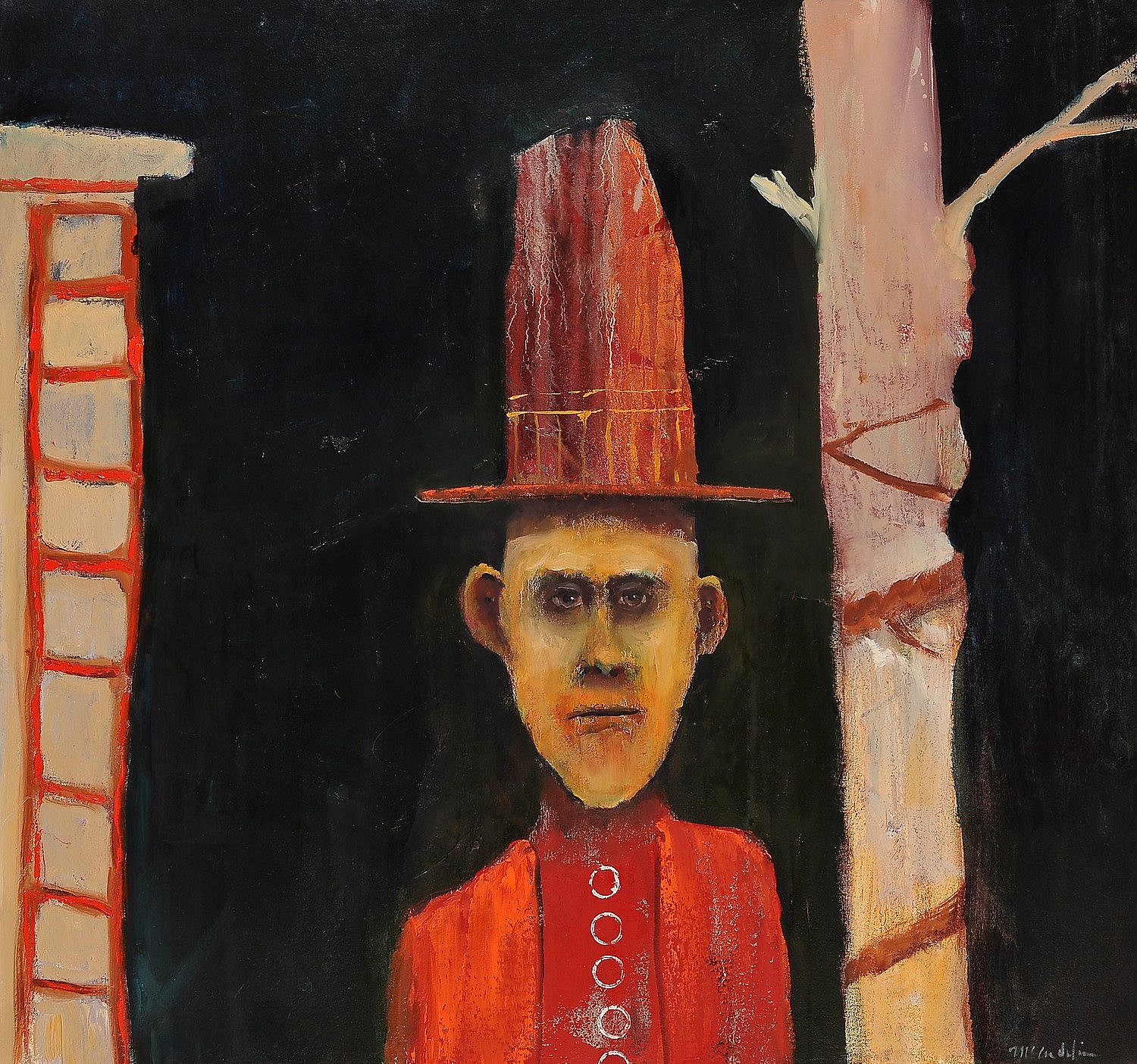 The Art Spirit Gallery is proud to open a show of 50 new abstract expressionistic paintings by one of its most celebrated artists, Mel McCuddin. Please join us for the opening reception on Friday, September 11 in conjunction with the 2nd Friday ArtWalk in Downtown Coeur d'Alene.
This show is sponsored by MOONTIME--traditional food and ales. Check out their exceptional food, fine beverages and great service. We thank them for their generous support of the arts in our community.
Mel McCuddin will give an informal painting demonstration in the gallery from 1-4 on Saturday, September 12. Everyone is welcome.
Summer hours through September are every day from 11:00 until 6:00.
……………………………
Mel McCuddin: Revealing the Image Within
At 82 years of age, artist Mel McCuddin has a growing fan club. Collectors small and large swoon over the work of this humble, soft-spoken figurative oil painter from Millwood, Washington. And he isn't slowing down. For his September show at The Art Spirit Gallery, he will fill the walls – floor to ceiling – with new work that engages and entertains all audiences.
"There is a special buzz about Mel," professes Blair Williams, gallery assistant at The Art Spirit Gallery in Coeur d'Alene, Idaho, where McCuddin has displayed his work since the gallery opened in 1997. "People from around the country make a pilgrimage here to view and purchase his paintings. Mel's unique loose style and engaging compositions draw people in. They are crazy about his work."
McCuddin is well known for his exceptionally unconventional subjects that are curiously realistic yet abstract. These subjects are not predetermined but discovered on the canvas during the process. A hint of an image sparks inspiration, a unique idea develops, and the narrative unfolds.
After spontaneously applying thick paint to a freshly stretched canvas, McCuddin smears it, using rags, a thick brush, and his fingers. Once the canvas is dry, the artist pulls up a chair in the quiet solitude of his studio to observe, waiting for an image to emerge. He turns the canvas, once, twice, three times or more. "I wait and see, see what the painting suggests. And when I first find the image, that's the exciting part."
"In general, my subjects are inspired by human experience, both good and bad, as it offers an endless amount of material." McCuddin's discoveries are often playful and most humorous, such as a barefooted man pedaling a tricycle in "Speedster" or a cowboy riding an enormous pig in "Riding the Bull Hog." According to the artist, most compositions relate to politics, human actions, and relationships.
Uninhibited style defines McCuddin's paintings. Each piece is loose, never overworked. Drips, splatters, layers upon layers of paint, even scraps of canvas and worn blue jeans work together to enhance visual interest. "I don't like to get too tight," admits McCuddin. "Sometimes there are a lot of layers. All that paint adds to the painting eventually. It adds texture."
Active in the regional art scene since the 1960s, McCuddin began his artistic journey by dabbling with extra house paint gifted to him by a friend. Working as a deliveryman for Early Dawn Dairy to support his family, the artist would retreat to his studio each night after dinner to perfect his craft. Initially, his early paintings were abstract expressionist, following the lead of Willem de Kooning and other artists at the time. Over time he has developed a unique uninhibited style, combining elements from multiple influences – unusual color combinations from James Brooks, texture from Tapies, and old masters' figurative forms from Odd Nerdrum.
A video of McCuddin and his process can be found here.